Answer: Life in and around the ashram was much slower and quieter in those days. There was not much traffic, and public transport mostly consisted of cycle rickshaws, all of which have gone now. Auto-rickshaws were unknown, and the only alternative to the cycle rickshaws were the few remaining horse-drawn tongas. A friend of mine who arrived in the 1960s told me that in his early years here he felt so sleepy on a summer-afternoon shopping trip to town, he just lay down on one of the deserted roads and had a nap. I don't think anyone would try that nowadays.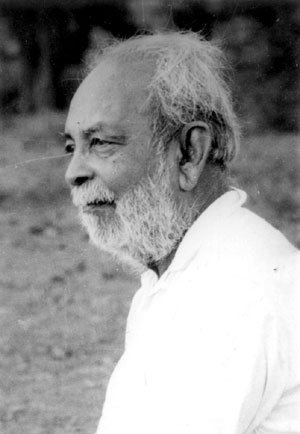 It was even quieter in the first years after Bhagavan passed away. Chalam has written that his was the only remaining occupied house in Ramana Nagar. He noted that the other houses, abandoned by their owners, were being looted in broad daylight, and that leopards were prowling the empty streets. This report, so far as I know, is the last time anyone wrote that leopards had been spotted in Tiruvannamalai.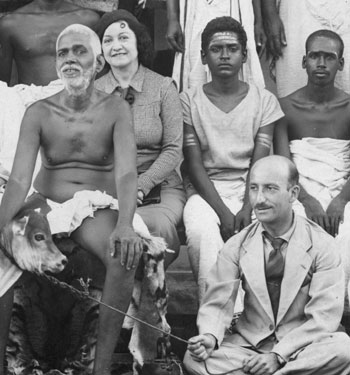 Everyone who has been here for a long time, irrespective of when they arrived, knows that it was much quieter when they first came. Every year it gets busier and noisier. Paul Brunton called Ramanasramam a 'jungle hermitage' in the early 30s. No one would call it that today.
I did a pradakshina with Sadhu Om around 1980. We returned to Ramanasramam along Pai Gopuram Street, the road that runs along the back of the temple at the foot of the hill. He told me that when he first came in the 1940s, there were no houses at all on that road. Now it is a busy city street. Kanakammal has written that when she arrived in the mid-1940s, there was still forest between the town of Tiruvannamalai and Ramanasramam.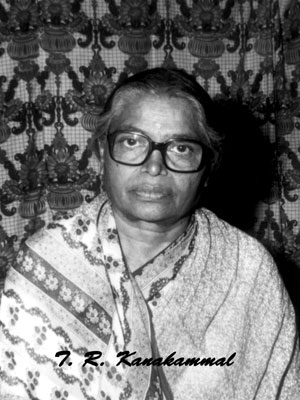 Going further back, I remember being surprised when Annamalai Swami told me that there was only one bicycle in the ashram in the 1930s, and that it was reserved for trips to town. When he had to go to Adi-annamalai to order stones for the ashram buildings, he would walk the four miles to the granite quarries there to make the order, and then complete his pradakshina by walking the four miles home. As I said, the pace of life here was so much slower in decades gone by. Go back a hundred years and you have devotees such as Akhilandamma and Mastan walking 40 km on pilgrimages to see Bhagavan, serving him for a few days, and then walking home. Natesan, Bhagavan's barber, used to walk 33 km from Polur on each full-moon day, shave Bhagavan's head, do a pradakshina, and then walk home again. He carried on doing that monthly walk until he was well into his seventies.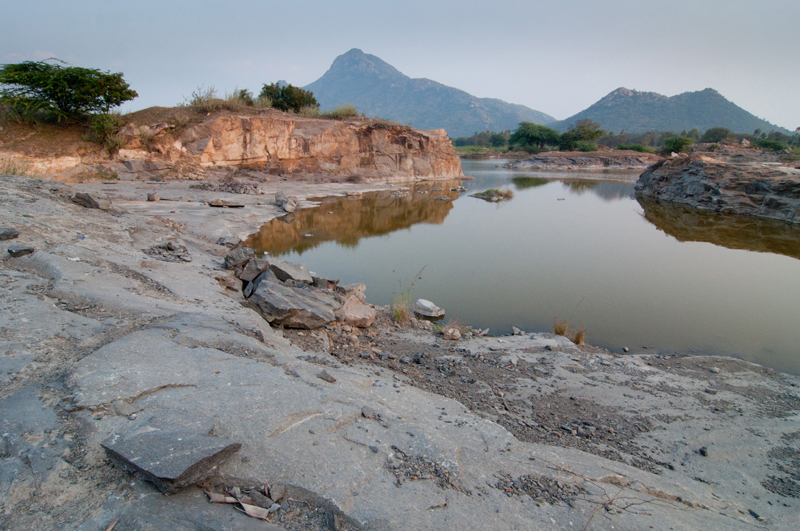 I used to walk everywhere when I first came here, and thought nothing of it. I would go to town once a week to buy everything I needed. I was a bit of a sadhu in those days. I don't think I wore any footwear for years after I came here, and I generally just wore a dhoti. I was bearded, and in summer I was often bare-chested.
The pradakshina road between the Bangalore Road and the Kanji Road was still just a mud track when I first came. It was a quiet, deserted stretch of road. There were no shops, and even the temples were unoccupied. Some days you could walk for a mile or more without seeing anyone. Full-moons came and went without any crowds. They only started coming in the mid-1990s. We have just had Chitra Purnima, which is now the second biggest full-moon for pradakshinas after Deepam. I hid in my house, but police reports say that up to a million people came and walked around the hill.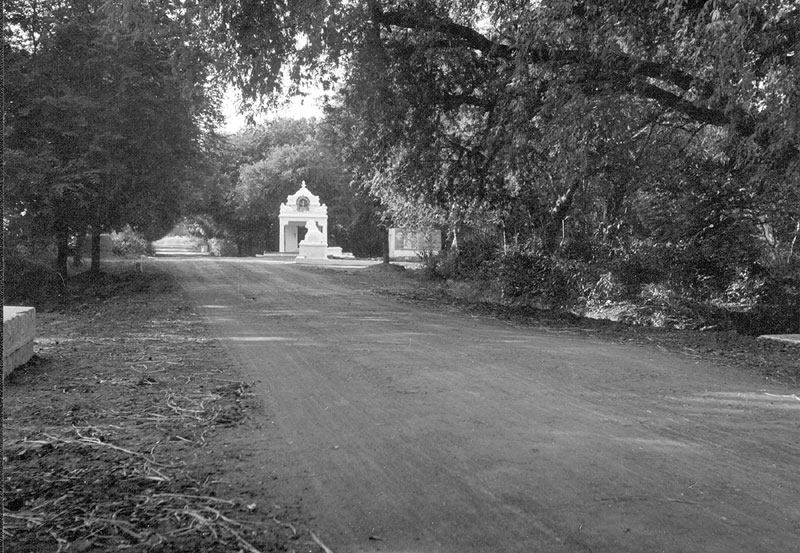 I remember one Kartikai Deepam night in the 1970s. It was pouring with rain. I borrowed an umbrella and completed a pradakshina without the rain letting up. Visibility was very poor, but I think I was just about the only person walking that night. Most pilgrims would have done the walk in the morning, but I was still a bit surprised to be so alone in the evening.
The road in front of the ashram was unpaved until at least 1955. That's hard to imagine nowadays: in the 1950s the main Pondicherry-Bangalore highway didn't even have a tarmac surface.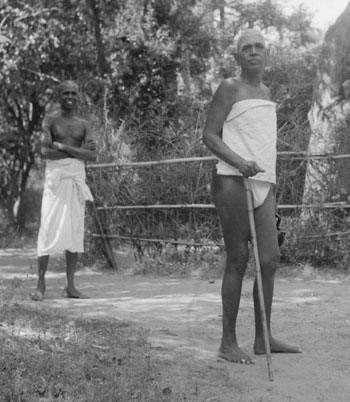 I mentioned earlier that the area around Ramanasramam was more or less abandoned in the early 1950s. Then, slowly, slowly, devotees started to trickle back, some to the houses they had left behind, and some to Ramanasramam itself. When I arrived, the ashram had a substantial community of people whose names will be recognised by anyone who has read the Ramanasramam books. Shantammal and Sampurnamma, two of the brahmin widows who worked in the kitchen when Bhagavan was alive, were still there, although they were no longer cooking. Natesa Iyer, another former cook, was looking after the old hall where I spent a lot of my time. He had a big bunch of keys that jangled as he walked because he couldn't control the shaking in his hands. Viswanatha Swami lived in a room in the hospital block. Two of Bhagavan's old attendants, Krishnaswami and Sathyananda Swami still lived in huts next to Palakottu. Kunju Swami also had a hut there, but he rented it out. He lived outside the ashram and only became a resident again in the mid-80s. Ramaswami Pillai lived in the Morvi Compound and acted as a kind of caretaker, sweeping up all the leaves and keeping the place neat and tidy. Raja Iyer, the retired postmaster of the ashram, continued to be a resident. He was always happy to show new people around and help them find places to stay, if that's what they wanted. S. S. Cohen moved back to Ramanasramam just before I arrived. After Bhagavan's mahasamadhi he had spent about twenty years practising homoeopathy in Vellore.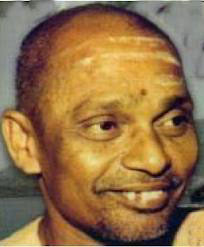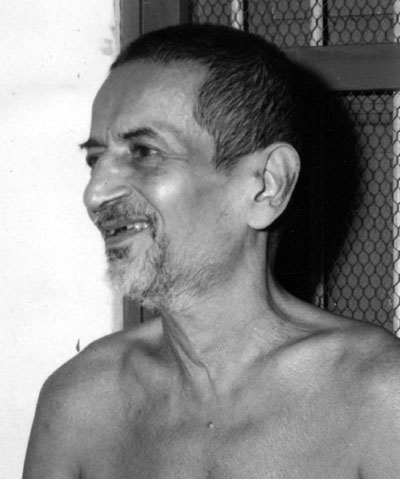 There were other devotees who lived outside the ashram in their own homes. I have already mentioned Lucia Osborne and Sadhu Natanananda. Feroza Taleyarkhan and Roda Maciver both had large houses in which they frequently entertained visiting devotees. Sadhu Om lived in the compound where his samadhi shrine is now located, spending most of his time editing and translating or commenting on the writings of Bhagavan and Muruganar. Annamalai Swami lived his solitary life in Palakottu, and was never seen anywhere else.
Some of the residents were the children of devotees who had been regulars at Ramanasramam in Bhagavan's day. There was a swami called Jagadish, a Gujarati, who had visited Bhagavan with his father in the 1940s. Jagadish had not been very interested in Bhagavan at that time, but in the 1950s he made up for it by becoming a serious sadhu and imitating Bhagavan's physical life. He only ever wore a loincloth, and for many years he lived in all the places on the hill where Bhagavan had stayed. He passed away in Ramanasramam in the 1980s while he was meditating in his room. Another second-generation devotee was Prof. Ramachandraiah, a retired history professor who was also the son-in-law of Munagala Venkataramaiah. He lived on one side of the Osborne compound. On the other side there was Dorab Framji, a Parsi whose father had been a regular visitor to Bhagavan in the 1930s and 40s. Chandrasekhar, the son of the man who is referred to in ashram books as 'Colombo Ramachandran,' lived in the ashram and took care of the book-packing department. And then, of course, there was Bhagavan's own family. His nephew, Venkataraman, was the ashram president and his grand-nephew Ganesan looked after most of the day-to-day running of the ashram.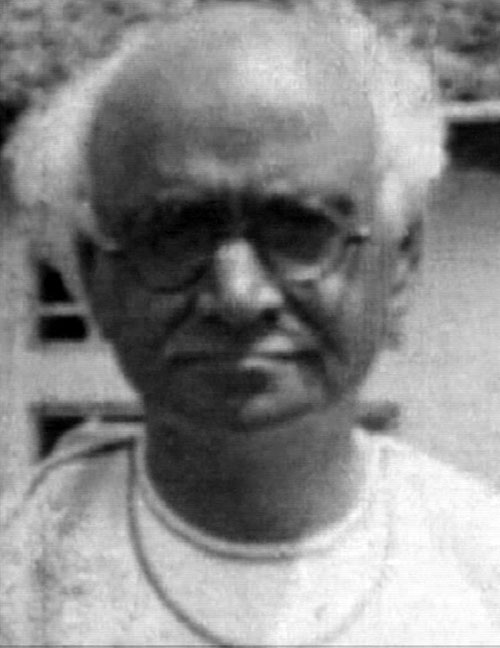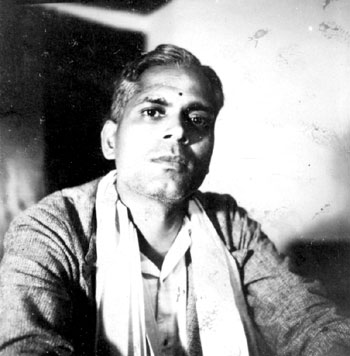 Not all the devotees who built houses in the 1940s managed to pass on their passion for Bhagavan to the next generation of their family. When Narayana Iyer and Dr Hafiz Syed passed away, their houses were either sold or rented out because no family members were interested in living in Tiruvannamalai.
The people I have mentioned so far all knew Bhagavan personally and lived in or near the ashram in the mid-70s. There were plenty of others who, as they had done when Bhagavan was alive, visited for a few days whenever they had the time. Some, such as T. M. P. Mahadevan, Suri Nagamma, Balaram Reddy and K. K. Nambiar, are known to modern-day devotees because of the books they wrote about Bhagavan and his teachings. T. M. P. Mahadevan would often show up with members of the Greek (and occasionally Spanish) royal families. They had become devotees through their association with Mahadevan and Swami Rajeswarananda. Ramanasramam actually had a long and narrow red carpet that was rolled out in the dining room for them to sit on when they came to eat. Indira Gandhi, Prime Minister of India for many years, would also make occasional visits. She never stayed for long, though. She would sit in the old hall for a while, and sometimes stay for lunch. When she left, her government helicopter would do a quick pradakshina of Arunachala.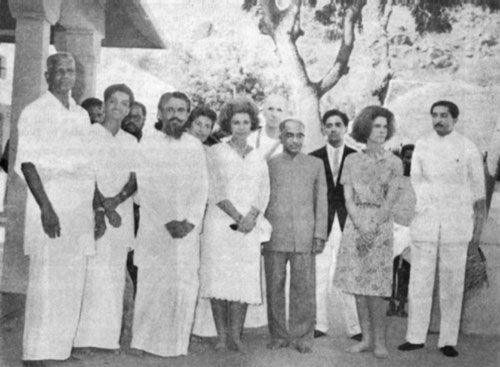 Though I knew most of these old devotees, I can't say that I was particularly close to any of them. I enjoyed their company, had pleasant chats with many of them, but I couldn't say that I was a close friend of any of them. The devotees who instantly attracted me, and with whom I formed a strong bond, came later. They would be Lakshmana Swamy, Annamalai Swami and Papaji.
One of your questions was: 'Was life at the ashram in those days in any way different to what it is today?' I would have to say 'yes', and in a slightly better way. The people I was in regular contact with in those days were all here for Bhagavan. Nowadays, hundreds of people come here, at weekends, on festival days, and in the cooler winter months, but fewer and fewer seem to be here because of Bhagavan. The ashram and its surroundings are regularly inundated with tourists and sightseers, and even the people who come here for spiritual reasons are often following other teachers who set up temporary bases in Tiruvannamalai. Nowadays, I am pleasantly surprised when I meet new people who tell me they are here solely because of Bhagavan and his teachings. I am happy that Arunachala is bringing so many people here, but I miss the sense of shared purpose that was here in my early years.