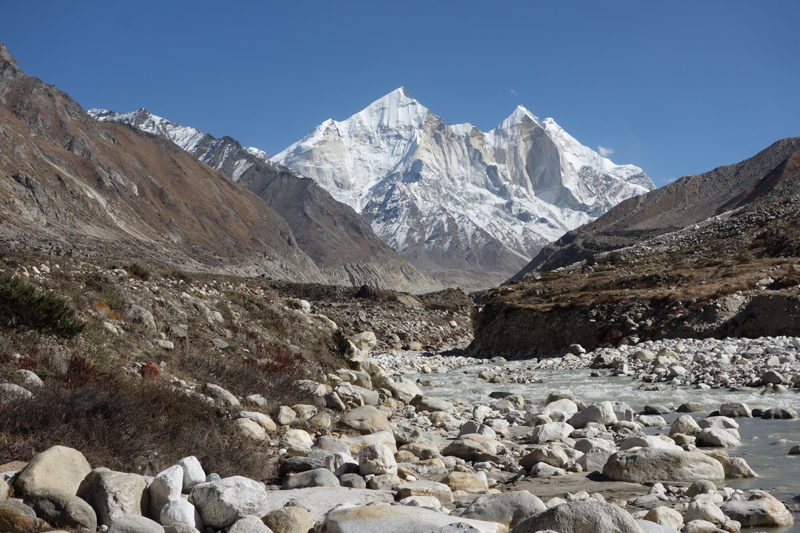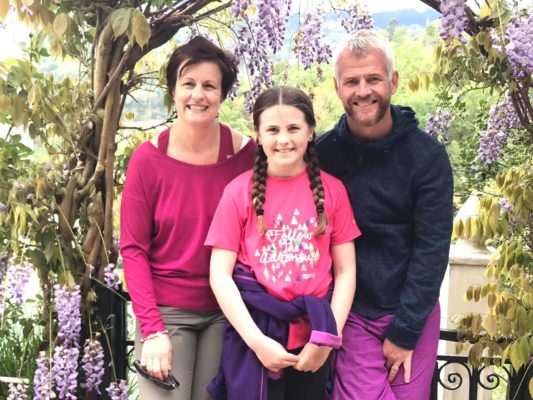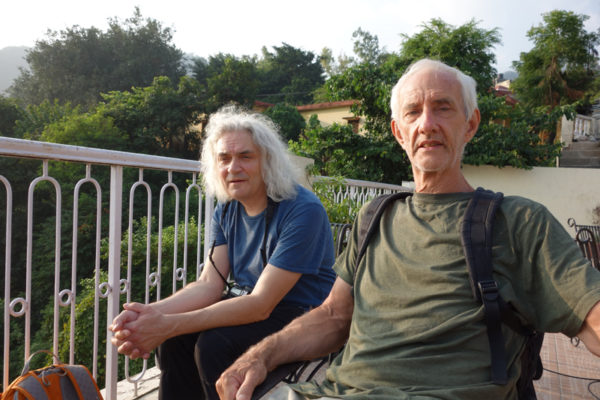 In 2017 my sister Geraldine Westrupp and her husband Martin Sammtleben decided to go on a Himalayan trek from Haridwar to Gangotri and beyond. They run a travel company along with my nephew Gary Beff (Geraldine's son) and are always looking for new trips to add to their portfolio. Their company, Wild Photography Holidays, specialises in trips to wilderness areas. Since Geraldine and Martin are both professional photographers, their holidays are pitched at keen amateur photographers who want to visit exotic locations to take pictures and improve their photography skills.
If a new holiday is about to be added to the company's brochure, a reconnaissance trip will generally be done first to check out what amenities are available on the route, and what obstacles need to be overcome before the first group is taken out. This Himalayan trip was the preliminary expedition for a holiday that would run for the first time the following year.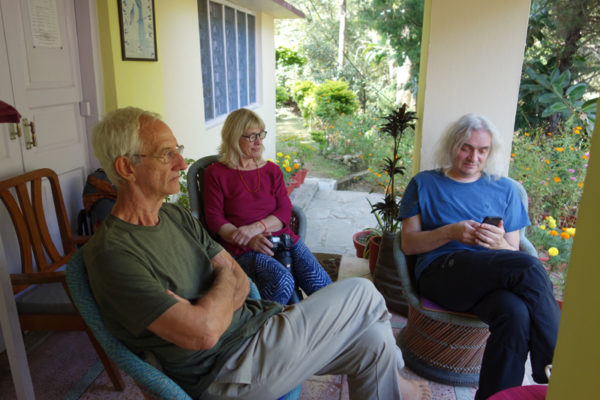 Geraldine invited me to join them since she knew I loved walking in the Himalayas. I in turn invited my wife Miri Albahari since she too had a passion for long walks in wilderness areas. I knew she would love the trip. I had done the same route once before in the early 1990s, and had visited Haridwar, Rishikesh and Uttarkasi on several other occasions. My left knee was starting to get very sore and painful. I wanted to have one last major trek while it was still functional. My knee did start to disintegrate a few weeks after we returned, forcing me to have a total knee replacement in January 2018. My new knee functions very well. I walked to Skandashram most afternoons before covid rules confined me to my house.
Our trekking group assembled in Delhi. Miri flew in from Australia while I travelled up from Tiruvannamalai. From there we took the train to Haridwar and then drove to Rishikesh, where we settled in a mountainside guest house. After a couple of days of sightseeing in the Rishikesh-Haridwar area, we drove to Uttarkasi and spent the night there, before moving on to Gangotri.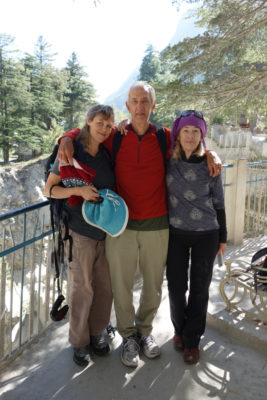 Gangotri, one of the major pilgrimage destinations in the Himalayas, is located about 20 kilometers downstream of the source of the River Ganga, India's holiest river. Since Gangotri is over 3,400 metres high, visitors who have driven there from the plains need a day or two to acclimate to the thin air before walking to even higher altitudes. Gaumukh, the official source of the Ganga is at 4,100 metres. Tapovan, reached by a steep climb above the Gangotri glacier, is at 4,463 metres. On either side of the glacier are the summits of Siva Ling and Bhagirati, 6,000 metre peaks that are popular with mountaineers.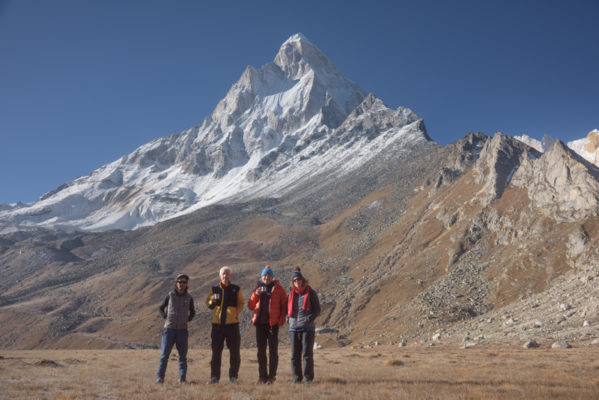 The logistics  (tents, food, cooking, porters, and so on) were ably organised by Rigsen, a guide whom Geraldine has used regularly on some of her other Himalayan trips. Wild Photography Holidays clients travel in style. Porters carry the tents, the food and the cooking equipment. They even carry most of the personal baggage. Food is cooked in kitchen tents and served in a common mess tent. Clients are woken up with cups of tea and a bucket of hot water to bathe in.
On the following pages there are galleries of photos taken during our adventures. With two professionals in the group we ended up with some stunning shots.