When Bhagavan saw this note, he turned to Muruganar and remarked, 'Was I only responsible for those 300 lines?'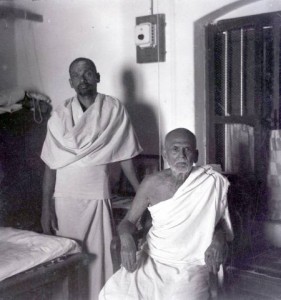 Muruganar realised that while he was sitting in front of Bhagavan in the hall, Bhagavan had somehow been channeling some sort of power or grace in his direction that enabled him to complete the first portion of the poem. He deleted the footnote. In subsequent years Muruganar refused to tell anyone which lines had been composed by him, and which by Bhagavan. Even Sadhu Om, his literary executor, couldn't get an answer from him. If you ever asked him this question, he would shrug it off by saying, 'Bhagavan composed it all'.
I have mentioned this story in some detail because Venkatasubramanian decided that we should bring out an English translation of this poem. We invited Robert Butler to join us and gave him the job of writing the first draft. We all agreed that while Venkatasubramanian's talents for philosophical and literary precision made him the ideal person to do the initial work on texts such as Padamalai and Guru Vachaka Kovai, we needed Robert's talent for devotional poetry to bring out the full grandeur of 'Ramana Puranam'.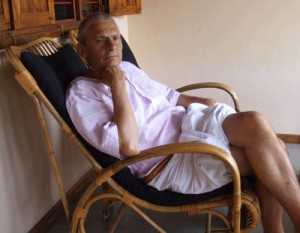 As usual, drafts went backwards and forwards multiple times until we were all satisfied that we had done justice to the work.
Stylistically, the work is different from anything else that Bhagavan composed. Muruganar had begun by modeling 'Ramana Puranam' on a similar poem that had composed over a thousand years before. When Bhagavan took over, he kept to the same somewhat archaic style. Muruganar addressed Bhagavan directly in his portion of the poem, praising and thanking him. When Bhagavan took over, he assumed the 'voice' of Muruganar and continued to praise Bhagavan (himself) in the style that Muruganar had adopted. Here, for example, is a section (lines 233-54) that Bhagavan composed. He takes on the role of Muruganar and thanks Bhagavan for the grace he has bestowed on him:
You concealed yourself within me,
like the oil within a sesame seed,
so that your presence within me
could not be clearly discerned.
Because of that veiling known as ignorance
the truth within my heart
was cloaked entirely in deep darkness,
and in this condition
the mind somehow turned outwards.
Through the power of multiplicity
which deludes and shows the world
as the five sense perceptions,
my mind, which knows them [objectively] as 'that',
became bewildered,
and deeming them [the sense perceptions]
to be profitable, sought them.

That seeking, evolving itself into desire,
became the seed that engendered
the never-ending succession of births,
bringing into existence the great and evil tree
that is the illusion of birth [and death].

In my forgetfulness, I became a bird in that tree,
my mind confused by good and evil actions.
Looking around on all sides, in my perplexity,
I repetitively devoured its sweet and bitter fruits in vain,
experiencing again and again
unceasing suffering and enjoyment.

In this state of disgust, wherein there was not a trace
of clarity within my mind,
the king, who is my very life,
through his grace that is the truth,
free of the feelings of rejoicing and aversion,
appeared as a unique sage
in the city of Arunai [Tiruvannamalai]
to save me from death,
worthless cur that I was,
and through his compassionate gaze
he revealed to me his holy lotus feet,
infusing me with an abundant, unending flood
of the ambrosia of being-consciousness
so that my mind became still.
The original 'Siva Puranam' was an ecstatic outpouring of praise and gratitude. Muruganar followed this template in the early portion of 'Ramana Puranam'. When Bhagavan took over, he took the liberty of thematically branching out by including teaching statements. Here for example (lines 343-50) he has Muruganar explain how the 'I am the body' idea covers up the true awareness of the Self:
The wealth, the real that blazes forth
as the radiant light of the Self,
is obscured and dimmed by the ego,
the thought 'I am the body',
which harasses and torments jivas
through the obstacle whereby they are unable
to satisfy unlimited and excessive desires,
thus filling them with the poverty
that is base and worthless ignorance.
But you, source of my existence,
shine within my Heart
like a perfect storehouse of treasure
that is beyond the three primal entities,
so that I, your devotee,
rise up resplendently and with exhilaration,
totally free of that ignominy.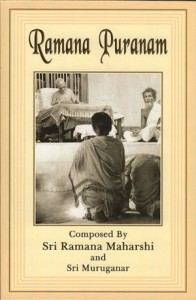 It is worth noting that Bhagavan was entirely comfortable with Muruganar claiming that he had realised the Self through his, Bhagavan's, grace. Though Bhagavan never made any public endorsement of this, he was happy to write verses, pretending to be Muruganar, in which he stated quite unequivocally that this had happened. He was also happy for these verses to be publicly read out in the hall where he lived. When Sri Ramana Sannidhi Murai was first published, Bhagavan organised communal readings of the text in his presence. Devotees would take it in turn to read out the verses Muruganar had composed, many of which expressed his gratitude to Sri Ramana for bringing about his liberation. Bhagavan would join in the readings, making it clear that he endorsed the sentiments that had appeared in the poems.
I mentioned earlier that Robert Butler had independently translated and brought out another book (Sri Guru Ramana Prasadam) of Muruganar's devotional poetry. I was not involved in this project, other than to arrange for its printing in Pondicherry. The following sequence of verses, taken from this work, has Muruganar extol, in glowing terms, the powerful 'look' of Bhagavan that brought about his liberation:
50

It was the gaze of the unique Master that revealed the eternally shining existence, the Self-nature within my heart, as my own experience, so that I awoke into an awareness far wider than the normal waking state, that of jnana, in which the delusion caused by the mind's divided consciousness is destroyed completely.

51

As the dark prison of mental bondage crumbled and disappeared, I became his servant, finding joyous life in the open sky of his ambrosial grace. The knot which locked my consciousness to the physical body was sundered by the bright sword of my Master's glance and was no more.

52

When, with the unerring arrow of his glance of jnana, my guru, the supreme Lord, sundered the knot between my body and my consciousness, and my mind, transformed into the supernal sky of his grace, became clear and radiant, the veiling deception of bitter worldly bondage disappeared and the truth I then saw was my own Self.

53

Sundering the [fusion of] consciousness and the insentient that is the perplexed wandering mind, the acute grace-bestowing gaze of the great jewel, guru Ramana, was consummated in me as the expanse of grace, rare mauna, such that the sorrow of birth that stems from Self-forgetfulness was entirely abolished.

54

Subduing me and bringing me under his control, he drew my consciousness to himself with the irresistible magnet of his grace. From the profound depths of his mauna, his gracious glance cleaved the knot of my ego's ruinous cravings in an instant. How great is the power of his piercing gaze!

55

Lost in the fruitless round of birth and death, I surrendered before my Master and my heart became clear and serene through his gracious gaze. Then, through the luminous spiritual practice in which I embraced his holy feet as the true path, I merged with the nature of the Real, so that the disastrous error [of forgetting my true nature] was no more.

56

Through the forgetfulness [pramada] that arose through the error of failing to enquire what was truly real, I revelled in the illusory existence of the physical body. But the Lord, through his glance of grace, united with my consciousness, and brought me into harmony with true existence, the fullness of the open sky [of the Self].

57

Through the grace-bestowing gaze of the Lord, of which I am totally unworthy, the miraculous and wonderful magic trick of the world's illusion fell away, and as both bondage and liberation faded like a daydream, I merged into the state of the Self, which is my own radiant nature.

58

I was a learned fool. My flawed mind knew nothing until I came to dwell with him whose glance filled my heart with the light of awareness. Dwelling in that gracious state of peace whose nature is mauna, so hard to gain and know, I entered into union with the deathless state of the knowledge of reality.

59

Siva Ramana, whose gracious form is purest gold, came, drawing my wicked self to him and making me his servant. Under his gaze, true awareness has manifested as divine love through the bright and pure reality of his nature, whose form is supreme bliss.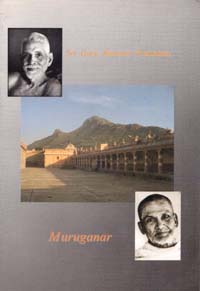 Venkatasubramanian and I had originally planned to publish our version of 'Ramana Puranam' ourselves, but when Sundaram, the President of Sri Ramanasramam asked if he could publish it, we gave him our final version, which he then printed as an ashram publication. When I mentioned to him that Robert had privately printed his own translation of Sri Ramana Guru Prasadam, he immediately offered to buy the entire print run and sell it in the ashram bookstore.
Sri Ramana Sannidhi Murai, the work that has 'Ramana Puranam' as its opening poem, has never been fully translated into English. Prof. K. Swaminathan translated about a third of it in a selection (Homage to the Presence) that Sri Ramanasramam published. Venkatasubramanian, Robert and I have translated two additional poems, 'Tirukannokkam' and 'Upadesa Tiruvahaval', but the remainder of the work still only exists in Tamil.
Over the last ten years or so Venkatasubramanian, Robert and I have collaborated on other, smaller, translation projects, mostly long articles about Tamil saints whom Bhagavan spoke about with evident approval. Where Bhagavan had cited lines from their poems, we went back to the original Tamil texts and made new translations, usually of the whole poem. One particular saint and Guru, Sorupananda, attracted our attention primarily because Bhagavan had included his only known work – Sorupa Saram – on a list of six must-read books that he gave to Annamalai Swami in the 1930s. This work had never been translated into English, and even the Tamil text had been out of print for many years. We decided to bring out a bilingual edition (Tamil and English) that would bring the original Tamil text back into print and also allow English readers to appreciate why Bhagavan had regarded it as such an outstanding work.